Actors
Xavier Samuel Girlfriend, Wife 2018- Who is he dating?
Do you want to know about the girl Xavier Samuel is dating? Find his current girlfriend as well as the list of all past relationships.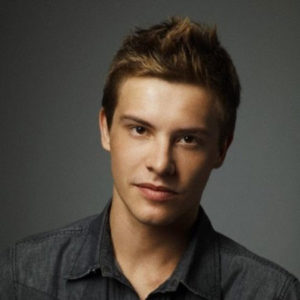 About Xavier Samuel
The star of 'Riley in Eclipse', the 33 years old Australian star Xavier Samuel is dating 32 years old Australian swimsuit model Jessica Gomes.
Xavier Samuel was born in Hamilton of Victoria, Australia on 10th December 1983 and raised in Adelaide. His parents were Maree and Clifford Samuel, his younger brother Benedict is a writer, actor, producer, and director and elder sister Bridget is a stage manager. Xavier got his education from Rostrevor college and performed in Shakespeare drama in his final year.
Then he moved on to TV shows and movies to make his career there. He made his acting debut with Australian TV show 'McLeod's Daughters' in 2003. He worked in movies in Australia such as 2:37, September, and Newcastle. In 2009 he moved to Los Angeles to showcase his charismatic side to the world through many happening movies. He did an Australian horror movie 'Road Train' also. Xavier Samuel also won MTV Movie award in 2011 for 'Twilight saga Eclipse', he played Riley Biers in that film. That film zoomed his career skywards in the film world and made him an international star.
Unconfirmed sources claim his net worth to be around $15-20million.
Present Xavier Samuel Girlfriend
At present Xavier Samuel girlfriend is Jessica Gomes, an Australian model who came into limelight by modeling sports swimsuits and bikinis. She is also the face or spokesperson of Korean companies Hyundai and LG electronics. Jessica's mother is Chinese while her father is Portuguese.
She was considered one of the hottest females in the world. She was raised in Perth, Australia, later in 2005 she moved to New York, where she began doing modeling for some big names. Xavier and Jessica Gomes met in October 2016 more because of their Australian connection. They got off well together and fell in love deeply. The stargazers see a future in their relationship culminating in marriage and they hope and wish their union to be a long one.
Xavier Samuel Ex Girlfriends
Emily Browning
Emily Browning is an Australian actress and singer, she was born on 7th December 1988 in Melbourne met Xavier Samuel in 2012, on the set of an American erotic thriller movie 'Plush'. She is remembered for the 'Plush' movie role of a singer when she loses her bandmate and brother to the drug overdose. As for Emily and Xavier, their love for each other bloomed and their union became the talk of the town in Hollywood circle.
The 'reel' life romance is often seen to duplicate in real life too. The 'Sleeping beauty' actress and 'Twilight' famed actor had all the good things going for them. But as they say, all good things come to an end, similarly that happened with them too. Their relationship became rudderless and they drifted apart to two different poles. Their union lasted two and a half years and ended in 2015, they surely must remember those hunky-dory days when their romance was meaningful and remaining together their only motivation.
Phoebe Tonkin
An Australian actress Phoebe Tonkin was born on 12th July 1989 in Sydney, Australia. She is known for her roles as Cleo in 'H2O-Just add water', 'Tomorrow when the war began' 'The secret circle', TV show Vampire Diaries, and 'Billionaire Ransom'. Phoebe met Xavier in February 2011 and their charm rubbed on each other and they fell in love. Their torrid affair lasted until December 2011, and they broke off, as a certain point of saturation came into their relations. Phoebe later announces about their break up.
Shermine Sharivar
The famous romantic couple of 2011, Twilight famed hunk Xavier Samuel and German-Irani European model Shermine Sharivar dated for a year between 2010 to 2011. The ravishing beauty was Xavier's priority for marriage, he wanted her to come with him to Australia to meet his folks. But that did not happen, and Shermine had other priorities, ideas, and interests to follow. The Miss Europe 2005, model of the year reportedly got hooked up to Theo Hutchcraft a singer in Hurt group. The stargazers say that it was the heartbreak for Xavier Samuel.
This will be interesting to see Xavier and Jessica's match for marriage. The acting career of Xavier Samuel is up and on the rise as few projects are lined up, ready or rolling on the belt. He is also a brand ambassador of his own Australian brand of clothing David Jones. The Perth-born model Jessica Gomes is having a peak time in her modeling career. Both are stunning in looks and fashion being their passion. Xavier is always dressed up smartly with right accessories to match.
Being a model Jessica also knows how to carry herself around. Moreover, at the right side of the thirties they must be thinking of tying the knots soon. The people now speculate they are made for each other, probably early marriage seems on the card. Their assumptions are having the stamp as both celebrated past Christmas in Australia together with Xavier's family.